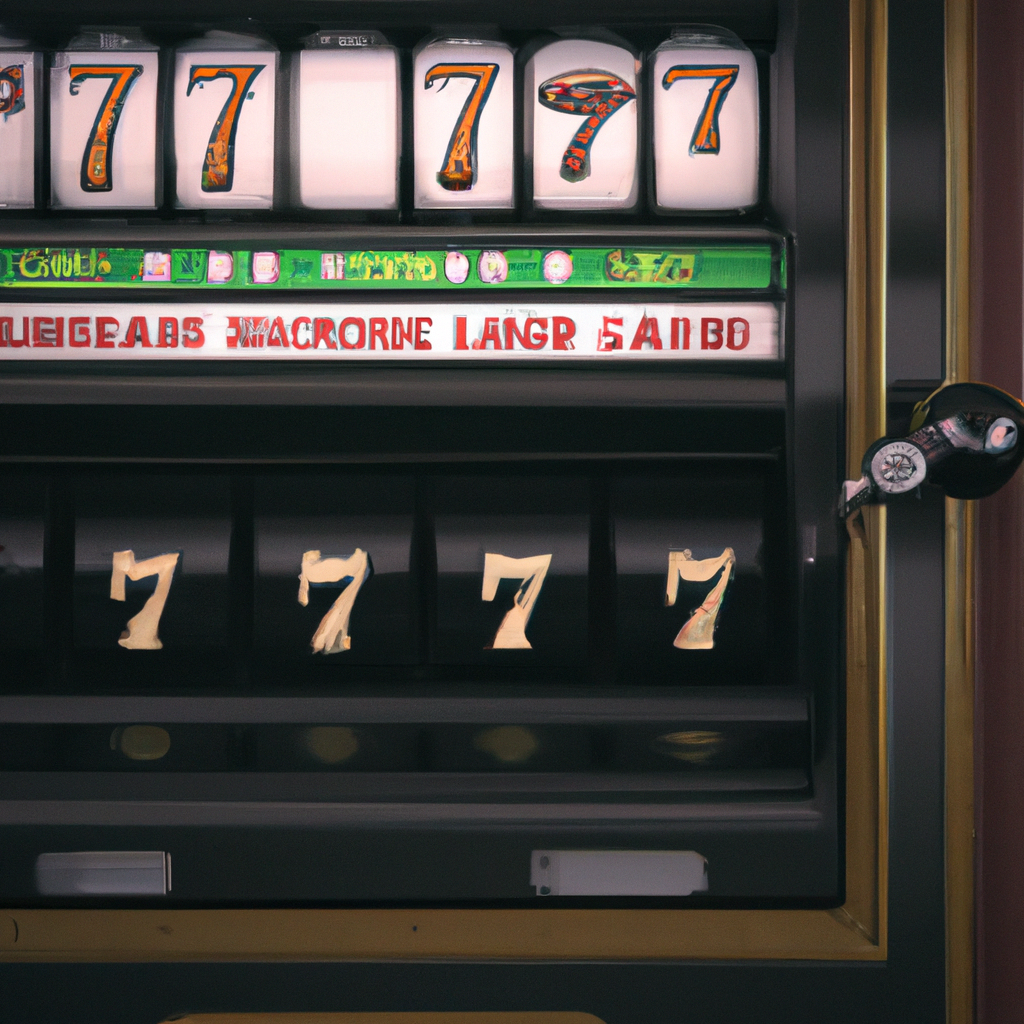 Overview of Slot Machines
Slot machines have been around for ages, and they've become increasingly popular nowadays. You can find them in physical and online casinos, and they bring a lot of money to both.
There are two main types of slot machines: standard and progressive. Standard slots have fixed jackpots that don't get bigger over time. But progressive slots have jackpots that grow as more people bet. This means you can win big with only one lucky spin.
Progressive slots are unique because of the linked jackpot network. Everyone's bet increases the jackpot until someone wins it. The bigger the network, the larger the jackpot and the faster it grows. But they also have higher risks due to lower basic prizes.
Progressive vs. Standard Slots
To learn the differences between progressive vs. standard slots, you need to define both types. Progressive slots continuously accumulate a portion of each bet into a jackpot prize, while standard slots offer fixed payouts. In the upcoming sub-sections, we will define both types to give you a better understanding of each.
Definition of Progressive Slots
Progressive slots are a special kind of online slot machine. The jackpot grows with every bet placed. It can reach life-changing sums!
Unlike standard slots, their jackpot is not fixed. It keeps increasing. Plus, many games are connected to one big network. This way, the jackpot grows faster.
To be eligible for the progressive jackpot, players must bet the maximum amount. That's the only way for them to win big. Otherwise, smaller payouts are available. All in all, playing progressive slots is an exciting chance to win big and have fun!
Definition of Standard Slots
Standard slots have been around in land-based casinos for years. They have a few reels, usually three, and a single pay line. These slots are simple to play and lack bonus features and fancy graphics like modern video slots. Standard slots use an RNG (Random Number Generator) to decide wins and often have high payout percentages.
Standard slots come in various themes, such as fruit symbols and TV shows. Despite the different themes, they all function the same. They may not have the same glitz and glamour as video slots or progressive jackpots, but they still provide a fun gaming experience.
People who prefer simplicity, are nostalgic towards retro games, or just want to have fun without too much complexity usually appreciate standard slots. Plus, new gamblers may not even know about traditional slot machines unless they've played them online or visited a classic casino like Las Vegas or Macau.
Comparison of Progressive and Standard Slots
To compare Progressive and Standard Slots, you need to understand the differences in their Odds and Payouts, Jackpots, and Gameplay Experience. Each sub-section provides a unique solution to help you differentiate between the two types of slots.
Odds and Payouts
Progressive and standard slots have different potential payouts and odds of winning. Standard slots have lower payouts but they come more often. Meanwhile, progressive slots have a portion of each player's bet that goes towards the jackpot, so they provide bigger payouts but less frequently.
Random Number Generators (RNGs) determine the odds of winning on each type of slot machine. Every spin is random, so there is no way to predict or control the outcome. Some casinos may have machines with different payout percentages or odds. It's best to research the rules for the machines you're playing.
Progressive jackpots can get huge, but chances of hitting one are slim. It's up to personal preference – players must decide which type of slot machine is best for them based on risk and potential reward.
Jackpots
Progressive and standard slot machines' rewards and payouts contrast greatly. Standard slots offer fixed, pre-defined payouts. However, in progressive slots, a small fraction of each gambler's wager goes towards the jackpot prize pool, which continues to grow until someone wins it all. This means that progressive jackpots can reach extreme amounts quickly.
Additionally, there are other distinctions between progressive and standard slots' payouts. While regular slots bring higher frequency of smaller payouts, progressive ones usually have fewer, but larger winnings. This implies that players may get smaller wins more often with standard slots, yet get bigger payouts over time with progressives.
Another imperative factor is the probability of hitting the jackpot. Standard slot machines have predetermined chances of winning based on their paytable and payout structure. On the contrary, progressives' probabilities increase with every bet until somebody hits the grand prize.
Hence, there are clear variations when contrasting progressive and standard slot machines' jackpots. Progressive slots offer larger jackpots that accumulate more rapidly, but with longer periods between wins than fixed paytable slots. Ultimately, selecting between these two types depends on personal preference for frequency or potential magnitude of rewards.
Gameplay Experience
Slot machines offer unique experiences. How the game is made and how it pays out matters. Here's a look at progressive and standard slots:
Standard slots come with fixed payouts.
Progressive slots give jackpots that grow when no one wins.
Max bet is usually needed to get the progressive jackpot. But, this isn't needed for standard slots.
Winning the jackpot on a progressive machine is harder than winning smaller prizes on a standard slot.
Some go for the chance of a big payout with progressive slots. Others choose standard slots for consistent payments.
Different bonus features or gameplay mechanics can vary between the two.
They both use random number generators, so each spin is individual.
When choosing between progressive and standard slots, consider payouts, requirements and odds. This will help you make a decision based on your personal preferences and gaming goals.
Choosing between Progressive and Standard Slots
To choose between progressive and standard slots in budget and bankroll management, as well as catering to personal preferences and goals is key. Understanding the benefits of each type can influence which one to choose. This section dives into the decision-making process of these two types of slots to help you make an informed choice.
Budget and Bankroll Management
Managing Your Gambling Expenses
Effectively handle your gambling costs with these six tips!
Set a budget for it.
Divide your bankroll into portions.
No borrowing or using funds for other needs.
Track your expenses and stick to your limits.
Choose games/slots that match your skills and budget.
Leave the game when you reach your winnings/losses threshold.
More considerations:
Understand payout rates in each game.
Limit distractions while playing.
Take breaks during long sessions.
Personal Preferences and Goals
Choosing a slot machine can be tricky. It's based on personal inclinations and objectives. Progressive and standard slots differ in payouts and odds of winning. Before picking, consider your budget, experience, and desired payout.
Standard slots are great for newbies with limited bankrolls. They have smaller jackpots and easier gameplay. High rollers go for progressive slots – they offer huge jackpots that get bigger over time. People who love longer gaming sessions prefer standard slots – they have higher payback percentages.
Weigh up the options to make an informed decision. Experiment until you find the one that suits your preferences and playing style. Maximize profits and enjoy the thrill of every spin!
Maximizing Winnings in Slots
To maximize your winnings in slots, it's essential to employ effective bankroll management strategies, betting strategies, and game selection and variations. These sub-sections delve into solutions to help you develop a winning strategy and ensure that you walk away from the casino floor with more money than you started with.
Bankroll Management Strategies
Manage your slot machine bankroll effectively to boost your winning chances. The right allocation and distribution of funds can make a difference. Implement Bankroll Allocation Strategies to extend your money and improve your odds.
Set a budget before playing. This sets limits and reduces losses. Segment the budget by game type and risk. Choose games with bonuses, free spins and multipliers to build up your bankroll.
Look at the payout percentage offered by each game. Pick one according to what you want. Being sensible with bankroll management means extending gameplay, cutting losses and improving total winnings. Strategize before making financial decisions to get the top prize in Slots.
Betting Strategies
Betting strategies are sine qua non for maximising winnings at slots. Knowing the many techniques can help players make savvy decisions for more profits.
Pick slot machines with higher denominations as they often have higher payouts. This boosts one's chances of winning big and bumping up profits.
Prior to starting the game, set a budget and stick to it, whether winning or losing. This stops gambling addiction and ensures no more money is lost than can be afforded.
Take advantage of bonuses offered by casinos or during the game, such as free spins, welcome bonuses, loyalty rewards, etc. These can help one economize while upping chances of winning.
Be mindful of the time spent in front of the slot machine. Breaks will conserve energy and stop fatigue from clouding judgment. This gives time to reassess betting strategy if needed.
Luck isn't enough when playing slots; utilising various betting strategies is key for boosting one's chances of winning. Researching game rules, pay tables and payout percentages before is also important for making judicious bets.
Game Selection and Variations
To win at slots, understanding different game variations is essential. Get to know paylines, themes, paytables and mechanics. Various slot variations come with varying payouts and bonuses. Some machines offer smaller, yet more frequent jackpots; others provide larger, rarer ones. Pick a game that fits your gameplay style and has great RTP rates. Also, progressive jackpots like Mega Moolah and Mega Fortune are available. Their prizes can be life-changing!
To maximize your success, choose the right variation. Get familiar with the features and rules. Then, you'll increase your chances of winning big in the long run!
Conclusion: Which Slot Machine is Right for You?
It's all down to personal preference when picking between progressive and standard slots. Both types have their own advantages that can attract different players. Progressive slots offer the opportunity of a huge win, but come with higher risk. Standard slots provide more regular wins, but the prizes may not be as high.
Think about what you want from playing slot machines before making a choice. Do you aim for a big win or a fun experience with lots of smaller wins? Are you ready to take on a greater chance for a bigger payout?
Realizing your priorities and tastes will help decide which slot is right for you, be it progressive or standard. Remember that both types can give thrilling gameplay and chances to win.
When considering these two, keep in mind that there's no perfect answer. Something that works for one person may not be right for another. So, take the time to explore both progressive and standard slots and discover the one that meets your needs and type of playing.
Frequently Asked Questions
What is the difference between progressive and standard slots?
Progressive slots offer a bigger payout as the jackpot increases with each player's bet. Standard slots have a fixed payout regardless of the amount bet.
Can I win more money on a progressive slot machine?
Yes, progressive slots offer higher payouts than standard slots as the jackpot continues to grow until someone hits it.
How do I increase my chances of winning on a progressive slot?
There is no strategy to increase winning chances on a progressive slot machine. The odds of winning are random, and you need luck on your side.
What is the minimum bet amount required for a progressive slot machine?
It depends on the casino and the game. Some games may have a minimum bet of $0.25, while others may require a higher minimum bet of $1 or more.
Can I play progressive slots online?
Yes, most online casinos offer a variety of progressive slot games that you can play from anywhere with an internet connection.
Are progressive slot machines only for high rollers?
No, anyone can play a progressive slot machine regardless of how much they are willing to bet. There are often different versions of the same game with various bet levels to accommodate all types of players.